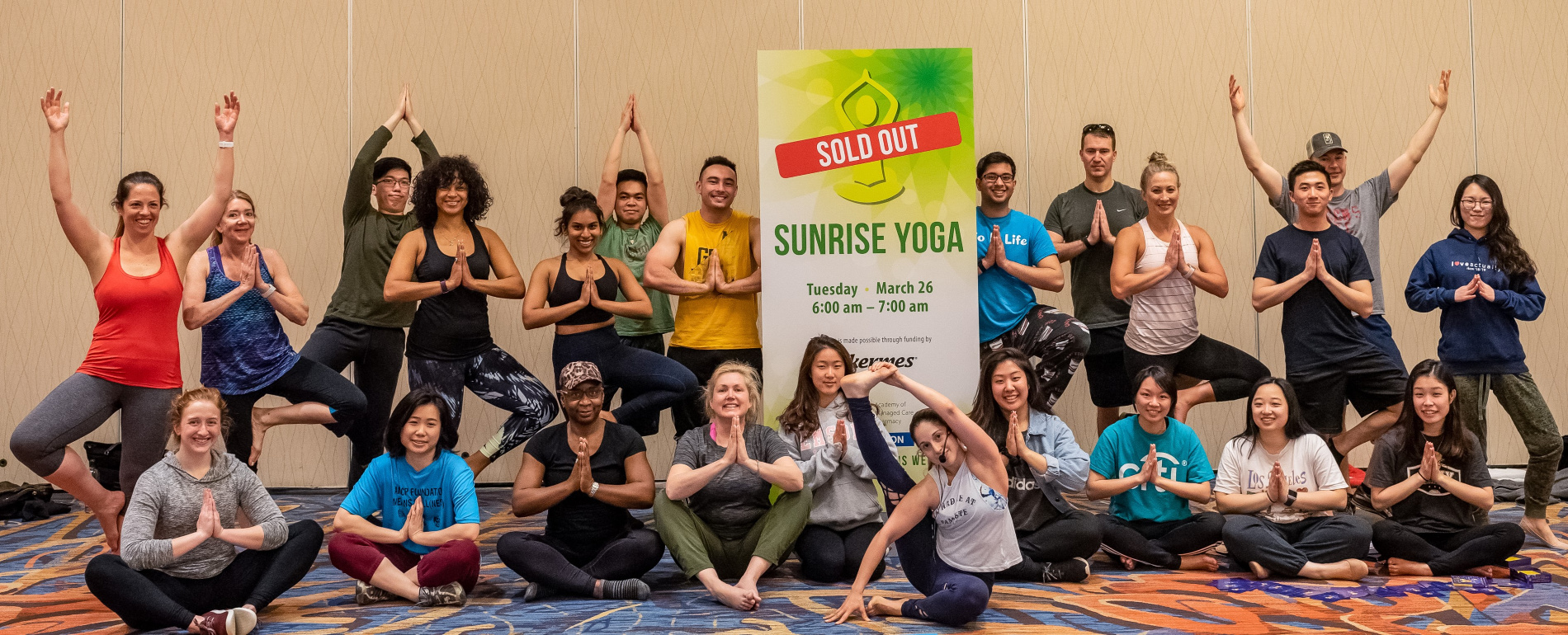 AMCP Foundation Sunrise Yoga
Thursday, Oct. 22 |6-7am
Friday, Oct. 23 | 6-7am
$20 for AMCP members and non-members
No refunds
Maximum attendees: 50 per morning
Find your inner peace with a "destress sesh" during AMCP Nexus 2020. Enjoy the benefits of exercise and maintain mind-body balance with our experienced instructors. This energizing yoga session is suitable for all ability levels. Refreshments and yoga mats are provided.
Space is limited, sign up when you register!
This event is part of the overall registration process. It will be an option when you register. The AMCP Foundation is working with our vendors to deliver a safe event.
Yogis and Sleepers Can Join 5K Teams, Too!
Have more fun supporting the Foundation when you join a team. When registering for a Foundation event, check team names and see if your office, regional AMCP affiliate, or pharmacy school alma mater have organized a team. Encourage your friends, colleagues, and meeting buddies to join! Teams can include runners/walkers, yogis, and Sleep-In Fundraiser participants.
The events, and current team names, will appear as options when you register.