Be Front and Center Before Your Customers – Exhibit at Nexus 2020 Virtual!
You still have solutions. We still have your customers - virtually, before, during and after the week of Oct. 19.
AMCP is taking the lead in developing new solutions to ensure patients get the medications they need at costs they can afford.
Share your solutions with managed care leaders, including pharmacists, providers, biopharmaceutical and life science industry professionals and digital health innovators at the Expo at Nexus 2020 Virtual.
These decision makers can view the exhibitor list and learn more about your solutions at any time…then, during Nexus 2020 Virtual, they'll have the chance to meet with you face-to-face (or screen-to-screen) to discuss these solutions with you. And, AMCP is offering dedicated Expo viewing time.
Exhibit at Nexus 2020 Virtual and we'll help you reach influential decision-makers, form beneficial partnerships, and close deals.
For AMCP corporate members, a virtual booth is complimentary. For non-corporate members, a virtual booth is $2,500.
Virtual booths include:
A listing featuring your company's logo on the Nexus 2020 Virtual Expo page. Virtual exhibitors can video chat with attendees based on appointment or via "walk in" via during Expo hours.
Real time and post show analytics allowing exhibitors to see attendees who have clicked on their booth, as well as viewed and downloaded materials.
At Nexus 2020 Virtual, each exhibiting company receives three Complimentary Full Meeting Registration badges.
Expo Hours:

Though the virtual Expo Hall will be open and accessible throughout the meeting, we have scheduled "Expo Only" hours on the following dates and times:
Tuesday, October 20, 12-1:30pm
Wednesday, October 21, 12-2:30pm
Thursday, October 22, 1-2:30pm
Questions?

Laura K. Larson, CEM
Assistant Director, National Meeting Sales
703-684-2619
llarson@amcp.org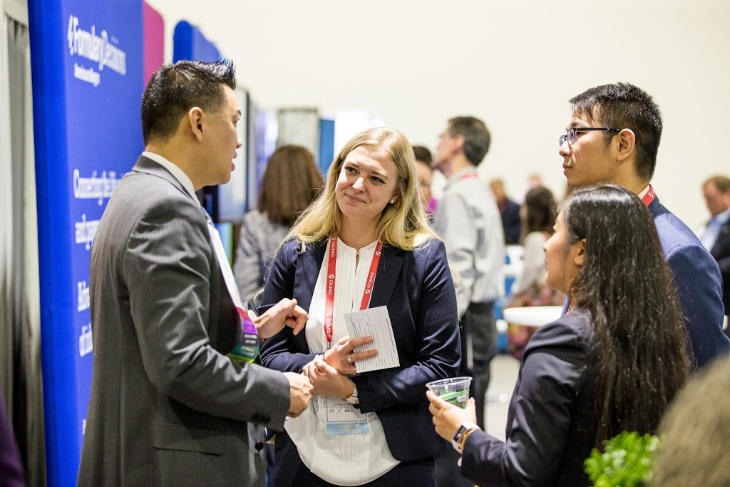 Sponsorship and Engagement Opportunities
Want Additional Virtual Exposure at Nexus? Be a Sponsor
Increase your organization's visibility at Nexus by sponsoring a thought leadership, attendee experience or attendee resource function or event.
The same outstanding sponsorship opportunities include Industry Workshops, Science & Innovation Theaters, the General Session, and the AMCP's Foundation's Sunrise Yoga. Exciting new opportunities include AMCP Talks, Diversity in Managed Care, Lunchtime Conversations, and Stretch Breaks. Contact Laura at llarson@amcp.org.