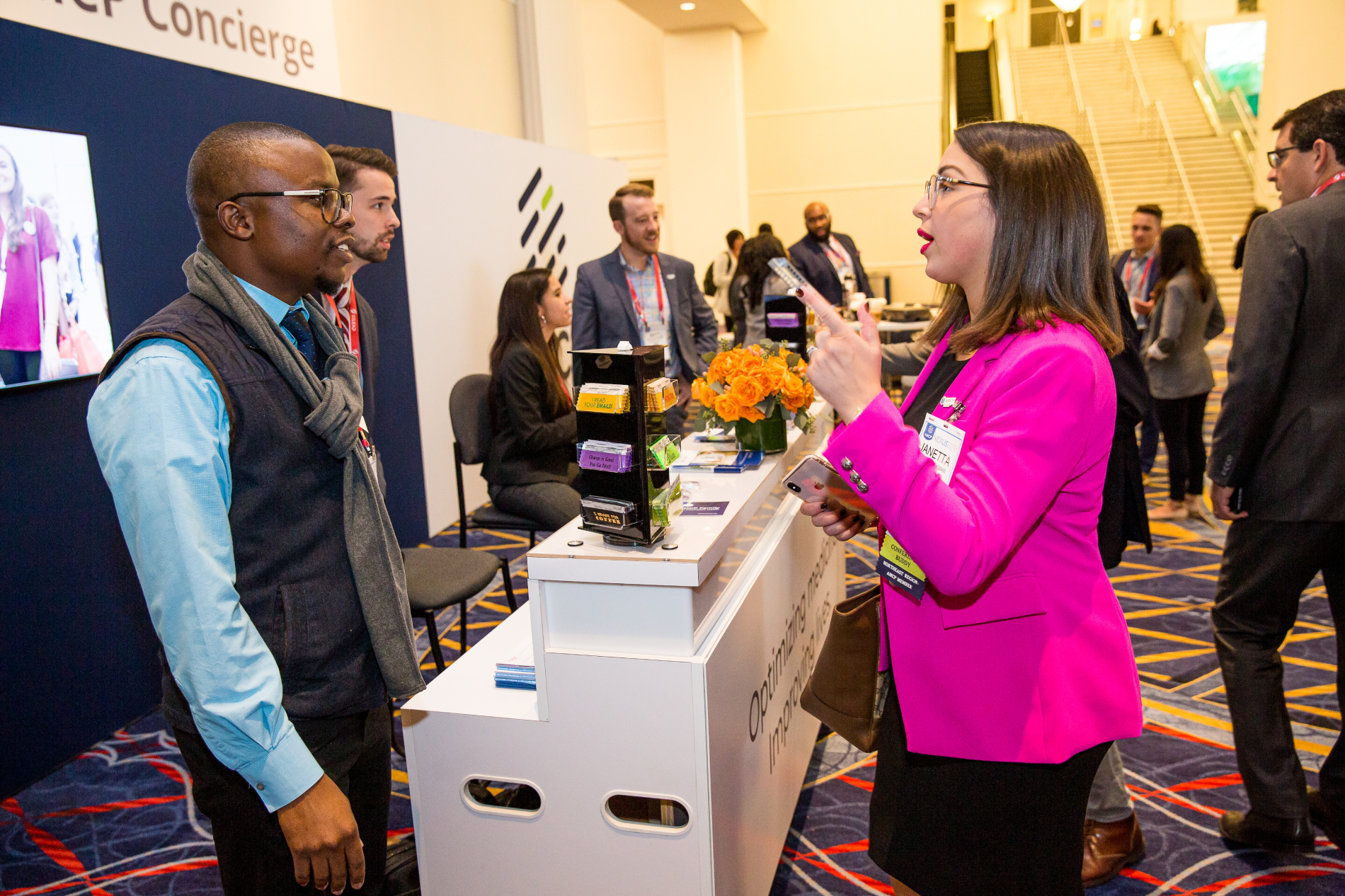 AMCP Nexus 2020 can't be successful without our volunteers.
Even though we are going virtual, we still need your help to make it a memorable experience for the managed care professionals who will be attending Nexus.
Conference Buddy Program

This popular mentoring program is designed to increase visibility and awareness of managed care pharmacy. It matches student pharmacists or new practitioners with a seasoned managed care pharmacist. This pairing meets informally during AMCP Nexus Virtual 2020 to discuss the managed care pharmacy industry, pathways to managed care pharmacy careers, and AMCP resources available to help student pharmacists and new practitioners. To participate, individuals must sign up to be a mentor or mentee within the AMCP Nexus Virtual 2020 registration process. AMCP recommends meeting via video chat if possible, or by phone. A possible meeting option is during the Informal Networking Opportunities time slots or pairings can determine another date/time option within the week of AMCP Nexus Virtual 2020.
To participate in the Buddy program, sign up is required by October 2. AMCP will start the matching process October 7. Those who sign up should expect to hear back shortly thereafter. Matches are made in order of registration date and we will do our best to accommodate those who meet the above sign up deadline.
AMCP Foundation Best Poster Judge
Review and score an assigned set of poster abstracts before AMCP Nexus Virtual, which is scheduled the week of October 19. The Best Student, Best Resident/Fellow, and Best Graduate Student poster recipients are selected based on judges' scores. Sign up to be an AMCP Foundation poster judge.