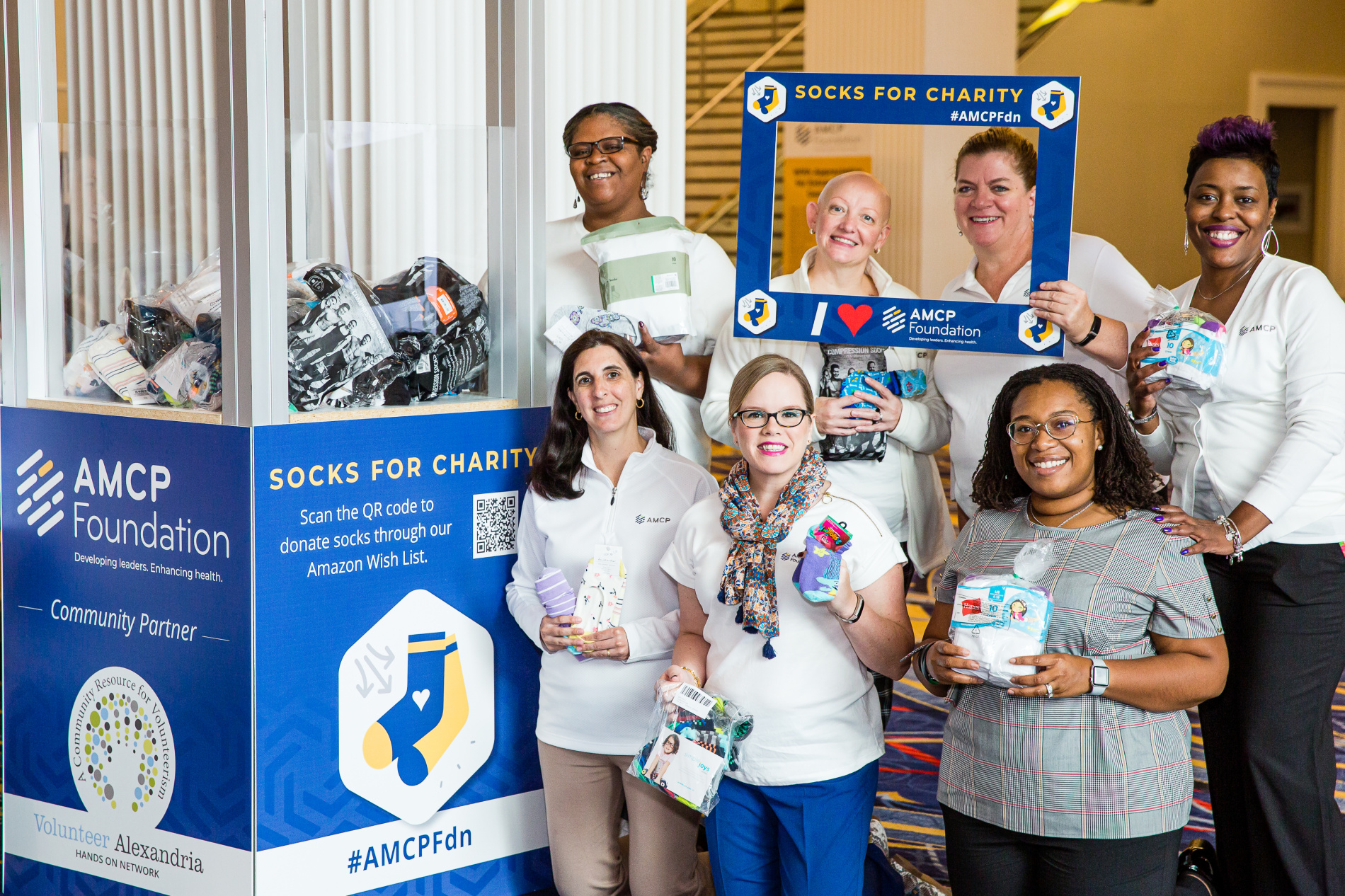 Support individuals and families experiencing homelessness. AMCP Foundation partnered with the Nevada Homeless Alliance to support the homeless in Las Vegas. We invite all AMCP Nexus 2020 attendees to join us in this giving tradition that serves a greater good.
Over the past five years, the Nevada Homeless Alliance has served over 15,000 Nevadans in need, and your generous donation of socks will go directly to their homeless neighbors.
How do I donate socks? At Nexus, stop by the AMCP Foundation sock bin (near registration) and donate a pair of new socks. All attendees that participate will receive an "I knocked My Socks Off" ribbon as a token of appreciation. Online, donate socks through our Amazon Wish List (coming soon).
Shop to Give! Select AMCP Foundation as your charity on smile.amazon.com, and Amazon will donate 0.5% of the purchase price. You can now support your AMCP Foundation in the Amazon shopping app on iOS and Android phones! Find more details on our website.